Shopping Basket
Your Basket is Empty
There was an error with PayPal
Click here to try again
Thank you for your business!
You should receive an order confirmation from Paypal shortly.
Exit Shopping Basket
Smooth Words To Help You Navigate Through Life

Writing a book has been an experience. This journey is a joyous whole new world, a lot of work and a new beginning. Sometimes the journey is tough and new frontiers yet exciting are challenging. But I am determined to see that those who need wisdom and guidance get to read what has been given to me for you. "Wisdom From The Jazzman" is now available everywhere via all platforms. I'm working on the audio book and a video that explains in even more detail what this journey is all about. See you soon at a bookstore near you.  Until the next rendezvous. Roses On Your Pillow.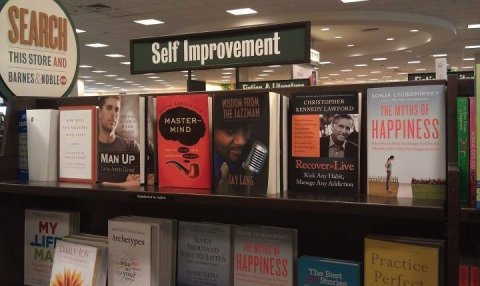 The Journey has begun through the distribution deal between the publishers and Ingram Books, "Wisdom From The Jazzman " has been released worldwide at available at a book seller near you including Barnes & Noble, Books A Million, Powell Books, Apple Store, Quill, Kindle, Nook, Amazon.com and the Sony EStore to name a few.
There's more! And major top shelf exposure too! Wow! GOD Is Soooo Good! Now I'm ready for his next instruction on this journey. Its his book really not mine. Book signings and travel plans are in the works for the remainder of the year. Get a copy soon and please let me know what you think. It really is an easy and up front straight forward read designed to help you get to your destiny. If the book store near you does not have it, ask them to stock it in your area, town, city or country.
Hopefully you'll join me at my 1st book signing at Barnes & Noble in the Peninsula Towne Center in Hampton, Virginia, February 9th, 2013 from 2pm to 4pm. Thanks again for your support along the way. The Best Is Yet To Come!
Roses,
Jay Lang
Well Family,
Outside of fighting this terrible flu bug and streph throat for the past few days, so far this has been a focused entrance into the new year for me thus far. Don;'t worry, I'm feeling better than a few days ago. (smile) This flu bug is fierce! After months of anticipation, January 2013 is finally here and "Wisdom From The Jazzman" books are being placed daily in booksellers all over the world and is available on Kindle and Nook as we speak. If your local book store doesn't have it, have them contact Koehler Publishing or Morgan James Publishing to get some in stock. As for those of you who've ordered presale copies with the FREE CD, I'm sending out another batch. You should get yours next week!
If once you get into the read, it moves you or if you would like to comment let me know. If  you would like me to use your quote on my websites and Facebook pages I will. All the support you  give this project is highly appreciate. Book signings? Well we're in the process of setting some up now. If you know of  a place in your city perfect for a reading/signing, please contact me and let me know so my publicity & marketing team can make it happen.
Hello New York City! Listen out for a live interview on WBAI in the very near future on Professor Earl Cal dwell's "Caldwell Chronicles". Stay Tuned! We've Only Just Begun And The Best Is Yet To Come! Happy New Year!
Blessings!
Jay Lang
Well family it won't be long now before the autographed pre-sale copies are mailed to those of you who ordered them. This week I got a few books for review before ordering the bulk copies for distribution to those of you who supported me with pre-orders. They will soon be on their way to you along with the free Smooth Jazz CD gift for your patience.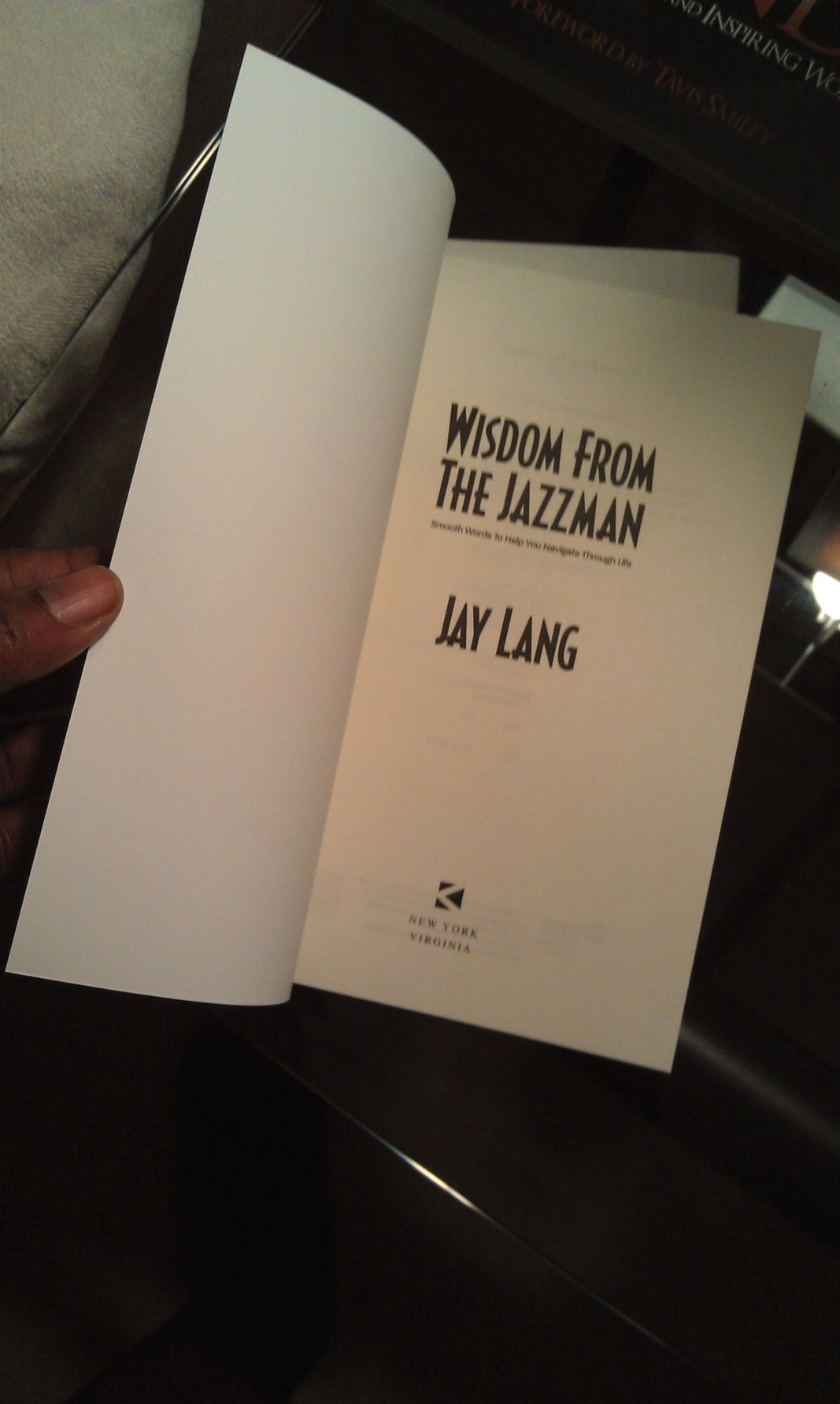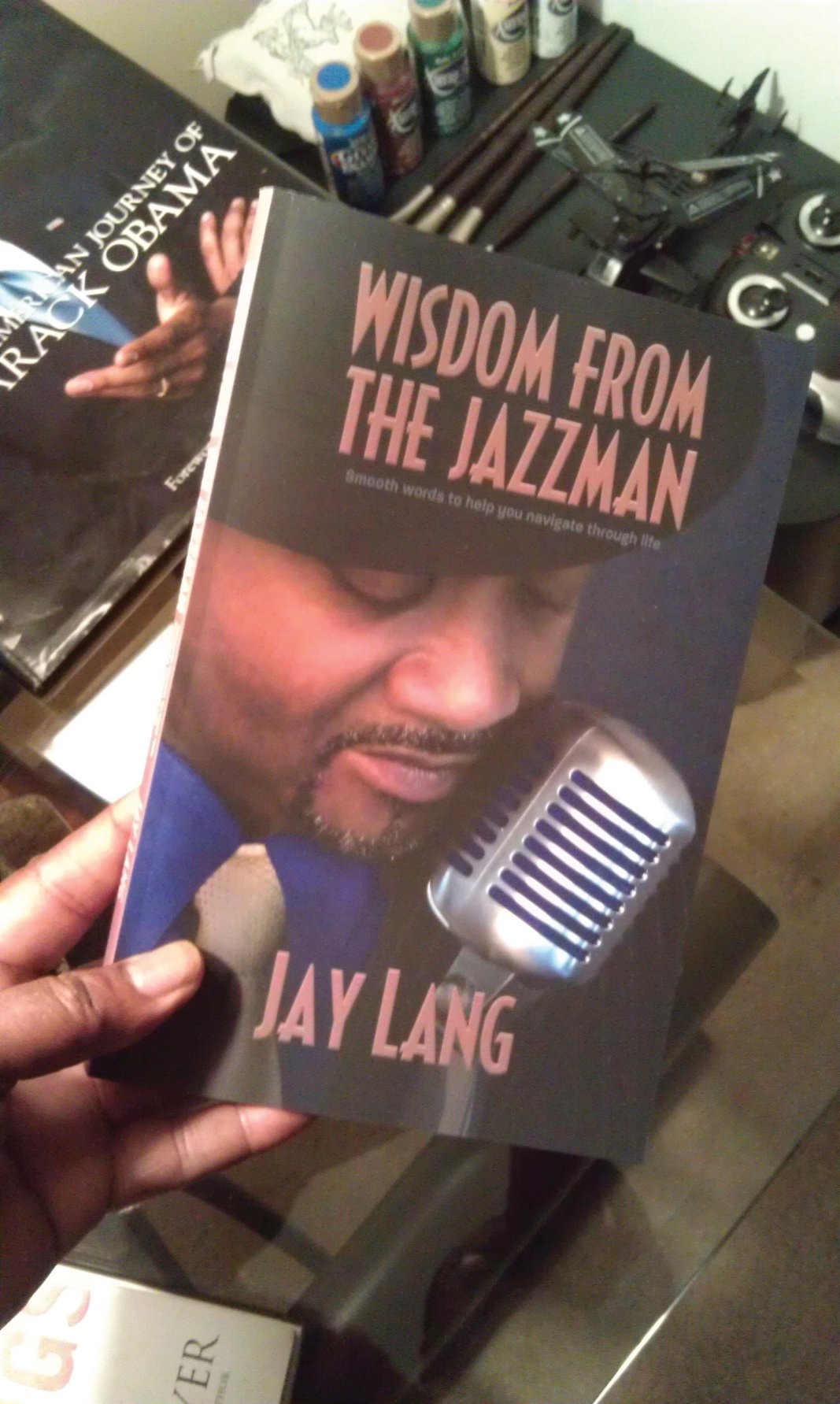 Now I've got to get the free Smooth Jazz CD's made, mailing labels, order packaging and more books for delivery to you. As promised it won't be long. We're right on schedule for the public launch January 2013. Thank You Jesus! Thank You All for Your Prayers And Encouragement! 
Family,
    I just got the word yesterday as the wind slammed against my house from my publisher John Koehler that my initial offering of "Wisdom From The Jazzman" books will be ready for shipment to me in 10 to 15 days.
    To those of you who were faithful supporters and bought pre-sale copies w/the FREE "Smooth Jazz" CD offer, it won't be long now before you see both in the mail. When you receive your copies I welcome your comments both here and on Facebook! Ya know, it still hasn't hit me yet. Once I have a copy in my hands I guess it will become reality to me.
    The 1st phase of the journey is about to end and the 2nd phase is about to begin! On top of all that I weathered the storm effects of Hurrican Sandy without a scratch. Thank You Jesus!
Roses,
Jay Lang
Patience has truly become a vurtue these days. If you log on to my Facebook page weekly, you will see all the updates on the pre-sale copy release progress. It has been delayed a bit longer than I expected because we all (the publishers, editors, proof readers, publicist, etc) wanted it to be just right and a true reflection of how I wanted it to be received. Thus taking another extremely close review of the final layout.
Once its out there it's out there and I can't take it back, thus the close attention to detail before release which I am thankful for. Thanks for hanging in there with me on this project. Once I have the exact date that I'll have the pre-sale copies I will post it here on my web page and Facebook. It won't be long now. All of that it done now and it's now on its way to the printer.
Sincerely,
Jay Lang
It was one beautiful Fall like day yesterday. Wow! Family, here's a "Wisdom From The Jazzman" book update! The final book editing is completed on the publishing side and I'm reviewing the changes and modifications. Tomorrow it goes back to the publisher to go to print. It Looks Great! Next ... step, finished pre-sale copies to autograph and distribute to those of you who have purchased them in advance in support of this project. Again I say thank you for believeing in it, me and the vision. What's contained within will assist you or anyone who reads it towards reaching your destiny if you truly put these life lessons to practice. If you would like a pre-sale autographed copy before it goes on sale to the public in January.  
Roses,
Jay Lang
We're in the final editing statges of "Wisdom From The Jazzman". That should be completed in about a week or so hopefully. Then we go to print for the Pre-sale copies. Thngs are moving along nicely. Also those of you who purchased a pre-sale copy will receive a free 1 hour compilation Smooth Jazz Cd that I personlaly put together just for your believing in the project in the beginning. Thanks for your continued prayers on this journey friends.
\
On another note, I believe in order to receive Blessings from GOD you have to be a Blessing. Today I've been selected to receive my 1st Community Service Award for the work we do at 88.1 WHOV. I've structured the station to be one of service to the community. Radio stations today have pushed the community component aside in favor of just music and entertainment. We strive to meet the needs of the community with information, concern and involvement as well as adult music variety keeping 88.1 WHOV at the forefront when it comes to serving Hampton Rodas and addressing the issues that effect us all day to day. I am humbled and Thank the selection committee for the honor, but know that if I didn't get awards which I never did before this, I would do what I do anyway and will continue to. I appreciate the honor. Make it family if you can this morning. Blessings!
Roses,
Jay Lang
Well family, the 1st phase of editing is completed on my end and the book has been formatted. Now
the publisher is doing his thing with the final editing. we are right on schedule with the "Wisdom Frm The Jazzman" book release. I should have pre-order copies between late September and Mid October. Those of you who ordered autographed pre-sale copies will have them sent out first, then the 1st printing run begins for Amazon, Barnes & Noble, Kindle and the other sites. Books will be in stores worldwide  in January 2013.
We had a major conference call today so I could meet all the company masterminds, the literary company players, discuss the role of my publicist, blogs, interviews, promotion and marketing. Ooh and lets not forget the book signings and getting connected with the speakers bureau. It sounds like a lot but hey I'm used to the fast lane.
To prepare myself for whats to come physically, I've signed up with One Life Fitness and taken on a personal trainer to get me in top shape physically & mentally! (smile) It feels good! I feel blessed to be able to bring this life changing work to you. Thanks for taking this journey to publication with me!  I can't wait to see you soon somewhere in the USA! Please feel free to submit any comments you may have on the book excerpts this far........Until next time.
Blessings!
~Jay Lang
July 5th, 2012
Family, the journey has begun. Book signings, appearances, speaking engagements and readings are currently being scheduled by my marketing team. I hope to see you soon. I consider the publishers as family. They have surpassed the words supportive and encouraging. Understand that this is GOD's work, not mine. I was just the vessel and the conduit to get it to you. It's not about the money. I have a career and a blessed life through the good and the bad. Its about the inspiring lessons sent from above through me to you. I relation to the life we all live, I hope though something you read inside these pages you truly get.
To this day as I share them with you each night on my radio show 10:20pm on 
88.1 WHOV
worldwide both through our website (
www.whov.org
) & I-Heart Radio, they now have a healing effect on my life as well as it stands today. I hope it does the same for you. I hope to hear from you soon and to hear your testimonies of how its applications have effected your outlook on life. Purchase an autographed copy today in advance. If you decide to do so, let me say from the bottom of my heart....Thank You! :)
Sincerely,
Roses On Your Pillow
Jay Lang
/